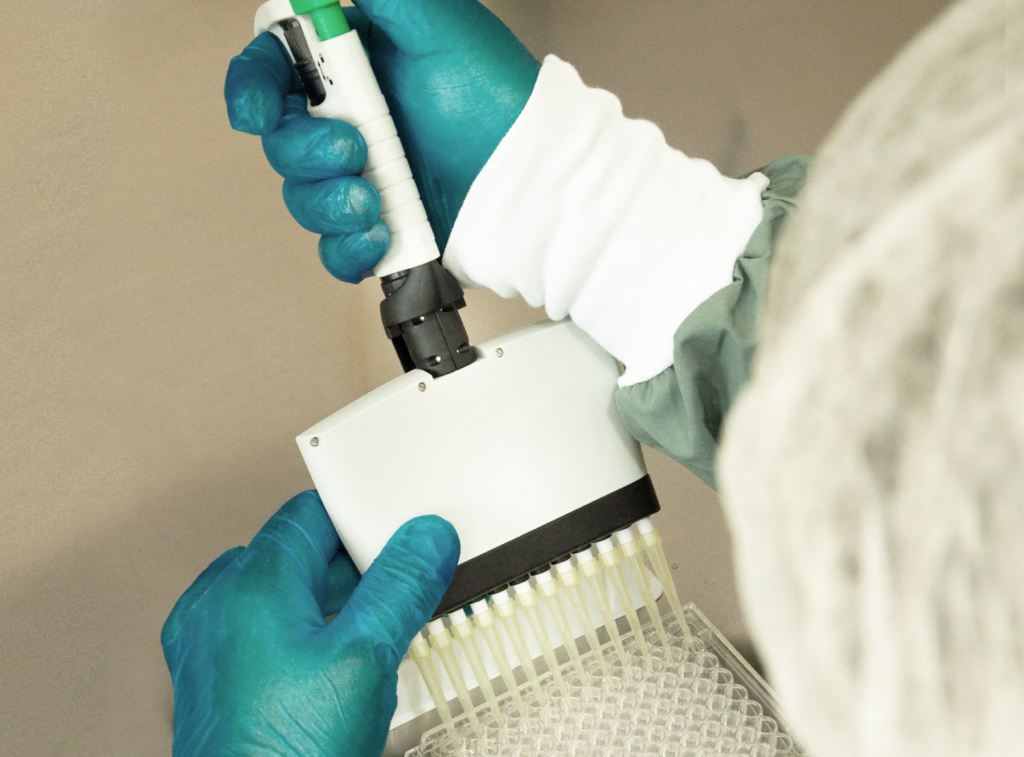 INNOVATION
Science for productivity
Bioinnovo's team is committed to transform scientific facts into innovative products. Its members are involved in pivotal product development and academic knowledge activities, and the large number of articles published in international journals, awards won and patents granted bear witness to their successful careers. Being a current reference in the animal industry puts Bioinnovo at the forefront in the generation of innovative platforms.
QUALITY IN PRODUCTS AND SERVICES
Years of research
Based on more than 10 years of research and experience, Bioinnovo counts with two platforms for the production of biological products (IgY Platform and APCH1 Platform), as well as its own control and diagnostic tools that guarantee the quality of its products. Internationally, Bioinnovo has a unique strategic advantage: its products are free from Foot-and-mouth disease and Avian Influenza viruses as well as from Bovine Spongiform Encephalopathy (BSE), meeting the requirements of the most demanding markets worldwide.
Bioinnovo is present in internationally renowned conferences, and actively participates in high-level scientific publications, attesting to its innovative and dynamic profile and positioning the company as an outstanding supplier of highly complex and efficient technical services.
CLOSE TO THE CUSTOMER
Forethought
Bioinnovo is unique in its relationship with the customers. The infrastructure development and the strong distribution network provided by Vetanco ensure the large-scale supply and distribution of its products globally. Its excellence in production and extensive knowledge of the international market makes of Bioinnovo a leader in the region. In addition, the expert technical and extension services of Bioinnovo's technical-sales team ensures the early detection of the customers' needs and of new niche markets.