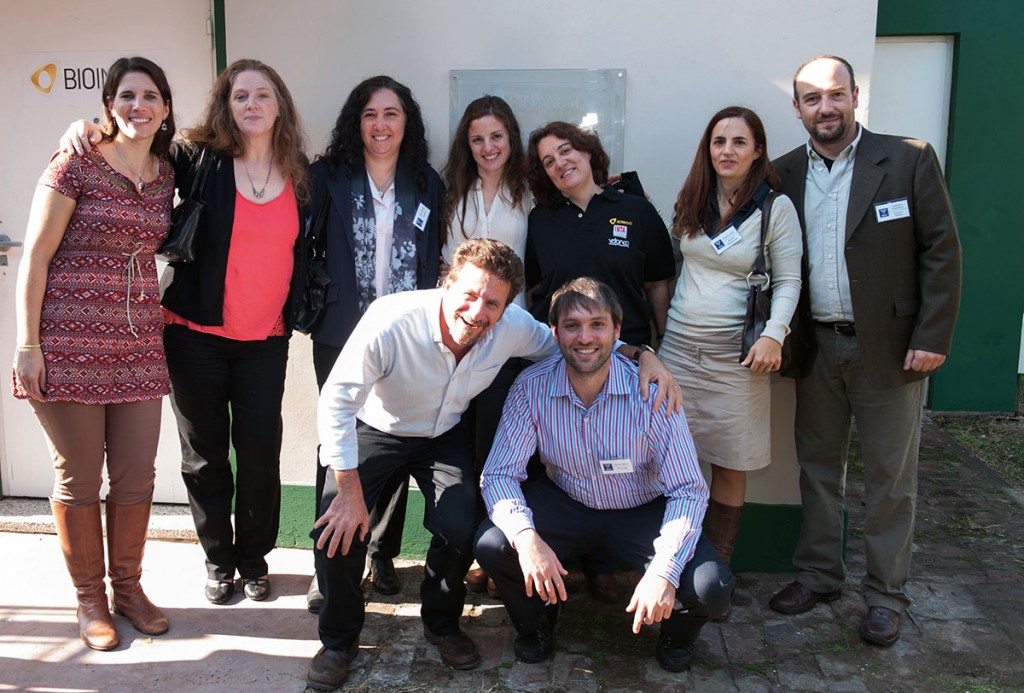 Por admin en Product launches
Argentine researchers used two different platforms to neutralize the virus with "nanobodies" derived from llamas and egg immunoglobulins. How do they work?
AS A TEAM. WORKING TOGETHER, THE BIOINNOVO WORK GROUP CONTINUES TO GROW.
Have no doubts that it is the science that will save the world from the COVID19 pandemic. Argentine researchers have had a prominent position at a global level in this field by developing preventive and therapeutic technologies, which now include two virus-neutralization methods: nanoantibodies derived from llamas ("nanobodies") and immunoglobulins (IgY) generated in chicken egg yolk.
"We know how to produce antibodies, and this is not negligible when it comes to progress towards health sovereignty. It allows Argentina to have the same tools developed in other countries," asserted Andrés Wigdorovitz and Viviana Parreño in an interview for MOTIVAR on those advances.
It should be clear that these are two different platforms. One platform generates recombinant monoclonal antibodies (nanobodies) derived from llamas, developed by INCUINTA and CONICET. The other was developed by Bioinnovo, a public-private partnership between INTA and Vetanco, to generate antibodies produced in chicken egg yolks (IgY), which have already been applied for the prophylactic or therapeutic treatment in cattle.
Innovation: recombinant monoclonal nanoantibodies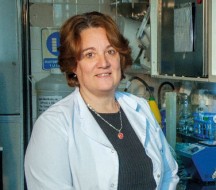 VIVIANA PARREÑO. INCUINTA.
"This technology started to be applied in the 1990s. It is based on camelids, which have a different type of immunoglobulin G in their serum," explained Dr. Viviana Parreño, a leading researcher at INCUINTA. "The process starts by immunizing llamas with the spike protein of coronavirus, which is the protein that induces the production of neutralizing antibodies. Blood is collected from llamas, a library with antibody sequences against that antigen is generated, from which neutralizing antibodies are selected." This work was carried out in a partnership with the CONICET team led by Itatí Ibáñez. INCUINTA has also developed "nanobodies" against Rotavirus, Influenza, Norovirus, Rabies, Bovine Viral Diarrhea and Rio Cuarto corn viral disease, among others.
Nanoantibody research is also progressing in China, the USA, Switzerland, Belgium, and Sweden, where, as in Argentina, these molecules are being investigated to be included in saline solution and administered to people via nebulization to reach the entire respiratory tract up to the bronchi. "Through this non-invasive route, the molecules reach the site of virus replication to neutralize it, thereby limiting the viral infection," explained Parreño. "We want to test it as a preventive measure to reduce the infection risk, and also in patients who have already been infected." The researcher told MOTIVAR that INCUITA contacted the University of Virginia, USA, to start testing the product using a mouse model.
"The product will then be scaled up, applying good manufacturing practices, before being tested in humans, and for this, we need a private partner that has all the required infrastructure," added Parreño.
IgY immunoglobulins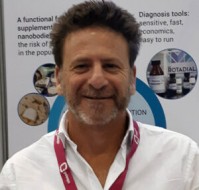 ANDRÉS WIGDOROVITZ. BIOINNOVO.
Highlighting the importance of the public-private partnership between INTA and Vetanco, Andrés Wigdorovitz described Bioinnovo's development of IgY against the calf diarrhea complex.
IgY immunoglobulins are antibodies produced in response to the inoculation of chickens with selected antigens, such as bacteria, viruses, parasites, or proteins. "Our biological product (Bioinnovo DNT) has been used for the prevention of rotavirus, coronavirus, Salmonella, and E. coli infections in calves. Based on our experience and on the work of Marina Bok, a member of our team that did her doctoral thesis on coronavirus, we produced polyclonal antibodies against SARS CoV2," explained Wigdorovitz. "We got together with the COVID19 Consortium of the School of Exact Sciences (UBA), which provided us the RBD protein to formulate the vaccine and start to immunize chickens. Thanks to Bioinnovo's know-how, we already knew how and when to vaccinate the chickens, the vaccine dose, and had mastered the harvesting and extraction techniques. After all, we manufacture up to 15 tons of IgY DNT annually."
Wigdorovitz mentioned that the Malbrán Institute and the University of Virginia highlighted the neutralizing potency of the IgY obtained. The product will probably be made available in gel capsules to protect the digestive tract by oral administration. Australia is also testing this technology in people but by nasal route.
"The objective is not to use it in critical patients, but to reach symptomatic people quickly to reduce the infectious burden," said Wigdorovitz.
Argentine science
In the interview of MOTIVAR, both Wigdorovitz and Parreño said that they share a passion for science and that they believe that Argentine researchers have a pivotal role to play when thinking about the future. "We are committed to developing innovations to solve real problems. We are the fruit of public education, and we endeavor to demonstrate that realities can be transformed," said Andrés Wigdorovitz. Viviana Parreño concluded: "We are at the same level as the great nations, striving to contribute to achieving national health sovereignty, for which it is strategic to obtain the commitment and investment of the private sector."
PUBLIC-PRIVATE PARTNERSHIP
"Everything depends on the development of knowledge networks"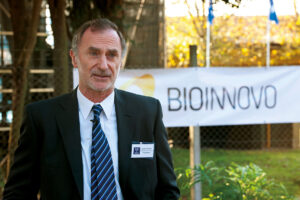 Vetanco and a team of INTA researchers have worked together for more than 15 years. Bioinnovo, the public-private company that links us, is the tool that managed to take promising technologies from the laboratory to the farmer. Vedevax, the vaccine targeted at the immune system to control the BVD virus, and Bioinnovo IgY DNT are some of the product lines we are currently working on.
The efficacy of the Bioinnovo product in neutralizing Coronavirus and bovine Rotavirus has been demonstrated both in the field and in tests carried out by Senasa (Argentine national food safety and quality agency). The next step of our permanent screening of other possible uses of our viral animal disease platform was a project to check its potential application for the control of COVID19 by generating IgY against the RB protein. This innovation may advance to a new development phase after testing by the Malbrán Institute, CONICET, and Virginia Tech University. We hope it may be a further option for the management of some COVID19 cases.
How did we reach this and other milestones? For Vetanco, everything depends on the development of knowledge networks. To continuously build research laboratories, the company's growth has physical, economic limits, and efficiency limitations. Therefore, we try to partially or fully include other excellence groups in our network.
For example, during the last World Vaccine Congress, we presented Biotech Vac at a conference in which Dr. Antony Fauci participated. This product was conceived by a researcher trained at the University of Arkansas and further developed by Vetanco with the support of Fontar-Mincyt nine years ago. It was then tested in Brazil, INTA, and Georgia Southern Poultry. Manufacturing agreements have been made with a company in the US, where its license has been requested for the Northern Hemisphere. It is produced by Vetanco in the CDV Laboratory in Argentina for the Southern Hemisphere market.
Bioinnovo case underlines the invaluable work of many INTA researchers, who, in collaboration with Vetanco, continue to search for new applications and uses for these platforms. All this was possible by working together within a shared knowledge and economic framework.