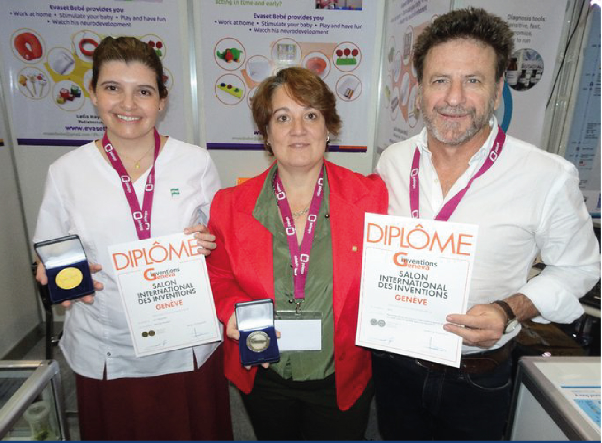 Por admin en Uncategorized
The project, chosen as "The Best Patent in Latin America", is registered in the National Institute of Industrial Property (INPI in Spanish) by the discovery of nano antibodies of Llama (Lama glama) capable of neutralizing rotavirus variants origin of viral diarrhea in children and animals.
As part of the award, the research participated in the International Exhibition of Inventions of Geneva, organized by the World Intellectual Property Organization where it received the award for the best invention patented in the last five years in Latin America.
To understand the severity of a little-publicized disease compared to others, it is worth noting that, according to the most recent estimates available from the World Health Organization, approximately 450.000 children under the age of five die every year from rotavirus infections worldwide. . This virus also affects young individuals of productive species such as calves, foals and camelids.
Researchers from INTA and CONICET were in charge of this novel development that includes the selection, production and use of nano antibodies.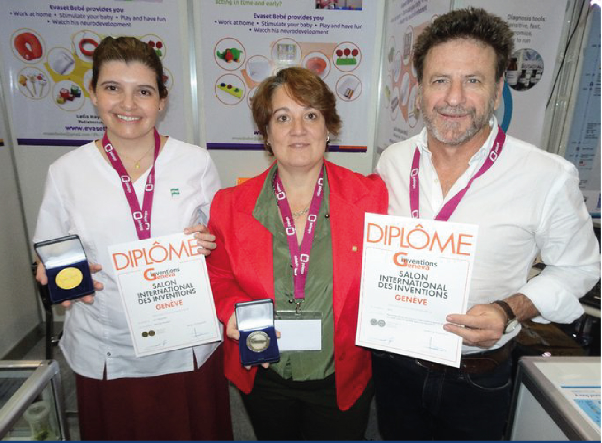 Researchers from INTA and CONICET won the International Inventors Award and the Silver Medal at the WIPO Exhibition in Geneva. It is by the discovery of Llama´s nano antibodies that can neutralize rotavirus variants that cure viral diarrhea in children and animals.
"Basically we were able to identify very specific and powerful nano antibodies that are part of the immune system of camelids. These nano antibodies were obtained after working with llamas previously immunized against a rotavirus protein. With this we prove that nano antibodies neutralize the infection generated by all the rotavirus strains that we tested, "summarized Andrés Wigdorovitz, Director of the Incuinta platform, Conicet researcher and Director of the public-private technology-based company Bioinnovo, formed by INTA and Vetanco SA.
"The oral administration of this nano antibody acts in 24 hours and in an appropriate dose, it manages to prevent rotavirus diarrhea. In its therapeutic form manages to solve the clinical condition in three days. In addition, its use does not cause side effects. In other words, it will be an ideal complement to the vaccine that already exists, "Wigdorovitz added.
This invention, which has the official title DOMINIO VHH DIMÉRICO ANTI-VP6, also won the Recognition of the "Inventing Woman", which was in the hands of the Argentines Lorena Laura Garaicoeachea, Gisela Ariana Marcoppido and Gladys Viviana Parreño, members of the research team that is working since 2011 in this development.
The innovation will have the first clinical trials in humans in 2020 and the long-term ultimate goal will be to launch a functional infant milk supplemented with antibodies for the prevention and treatment of diarrhea by Rotavirus A and Norovirus.