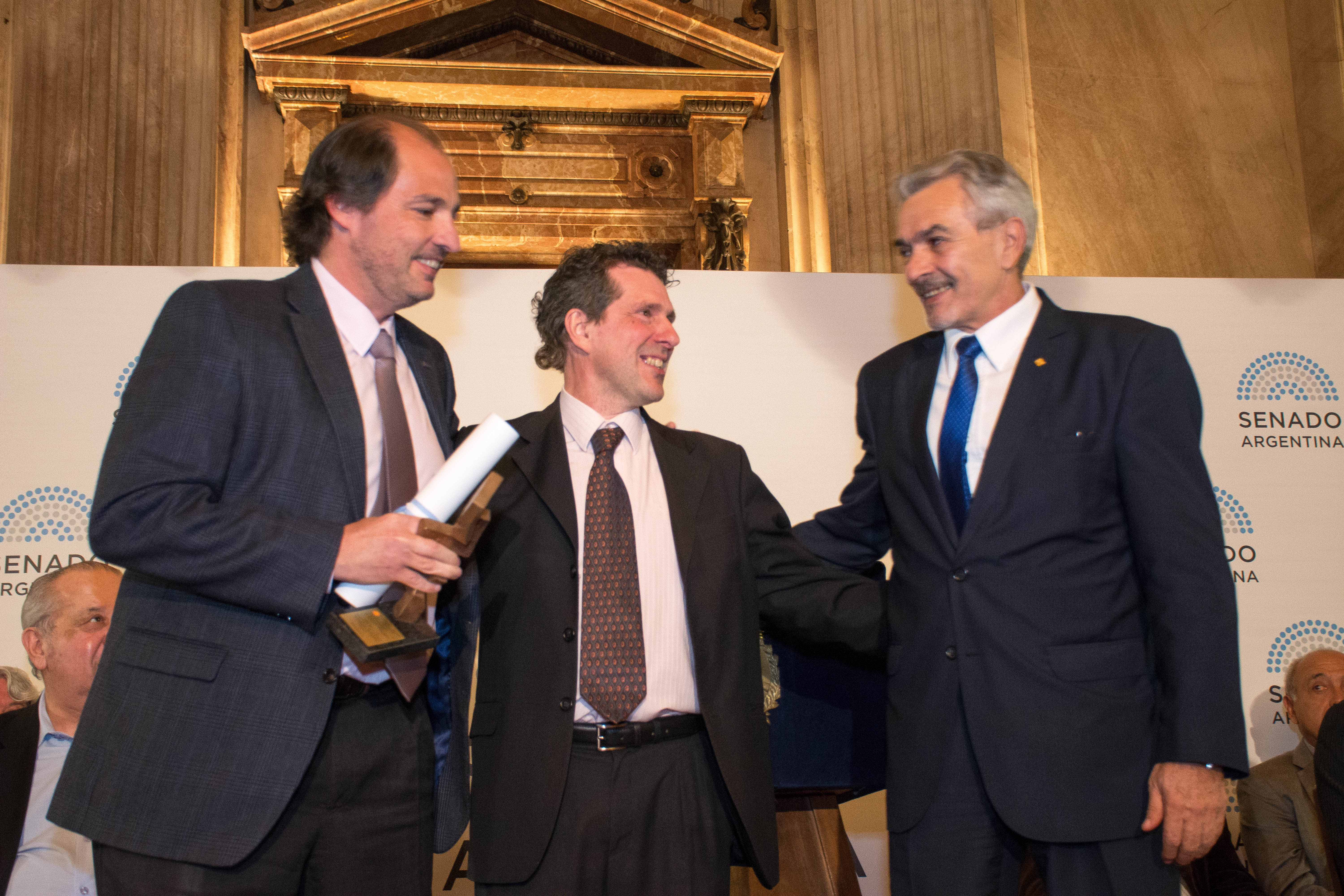 Por admin en Uncategorized
Bioinnovo received the Balseiro Award 2017 in the category "Initiatives with applications in the production of goods and/or services" in a ceremony held in the Blue Room of the Argentinian Senate.
The Science and Technology for Production Forum (FOROCyTP) gave the award to Dr Amadeo Nicora, INTA's President; Hector Espina, INTA's National Director; Eduardo de Zavalía, Vetanco's General Manager; and Dr Marina Bok and Dr Viviana Parreño, researchers at INTA.
Bioinnovo, a technology-based public-private company, a partnership between the animal health company Vetanco and INTA's platform for technological projects, was awarded for its innovative developments in the prevention and control of diseases, such as the Neonatal Calf Diarrhea complex, and Bovine Viral Diarrhea, among other advances in progress.
FOROCyTP is a civil association created due to the interest of a group of scientists, professionals, officials and businessmen in generating mechanisms and activities to apply knowledge in the production of goods and services. The selection of nominees for the Doctor José A. Balseiro award takes into account proposals that promote the participation of research groups and initiatives submitted by Institutions, out of which Bioinnovo stood out.