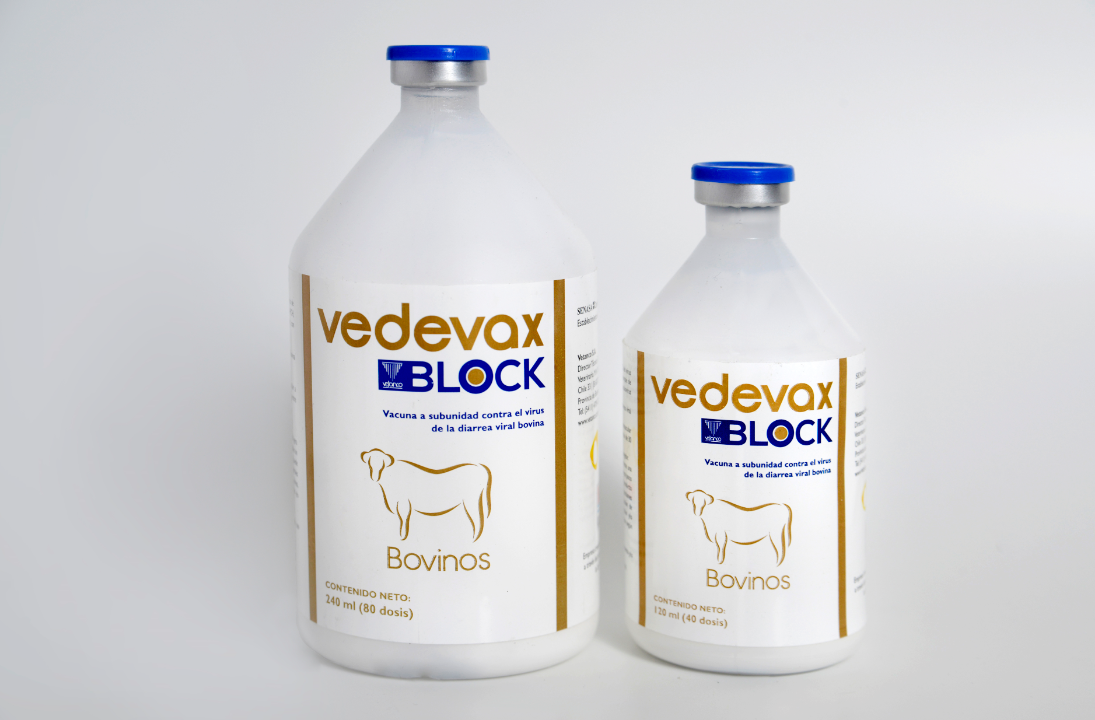 Por admin en Uncategorized
Bioinnovo, a company formed by INTA and Vetanco, introduced vedevax BLOCK to the market. It is the first recombinant vaccine against a virus present in 90% of establishments, which causes more than 42,000 abortions every year.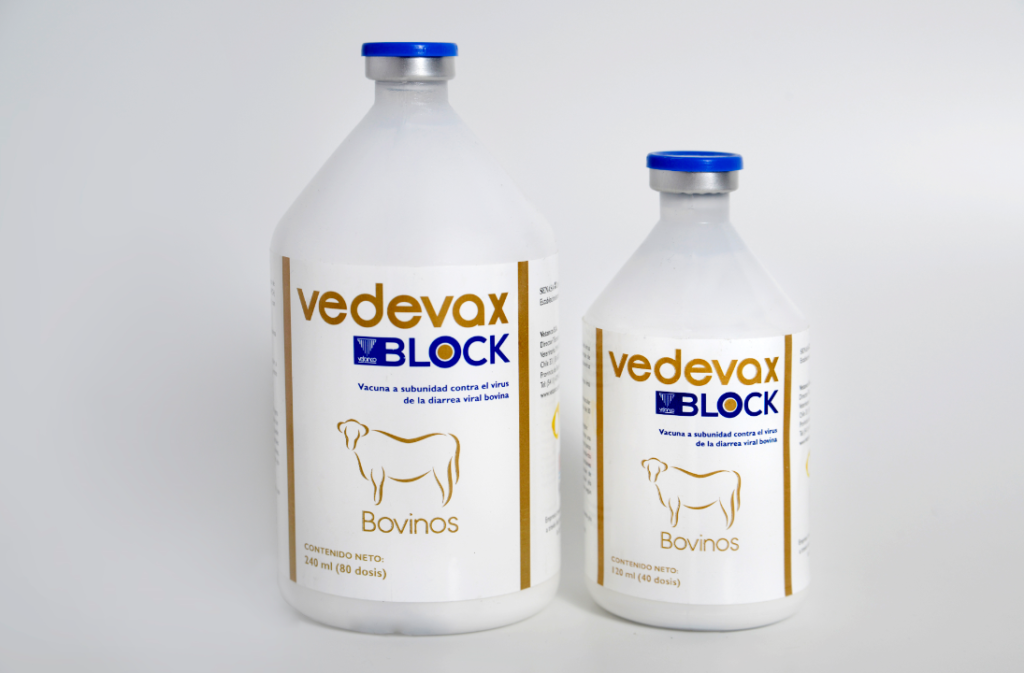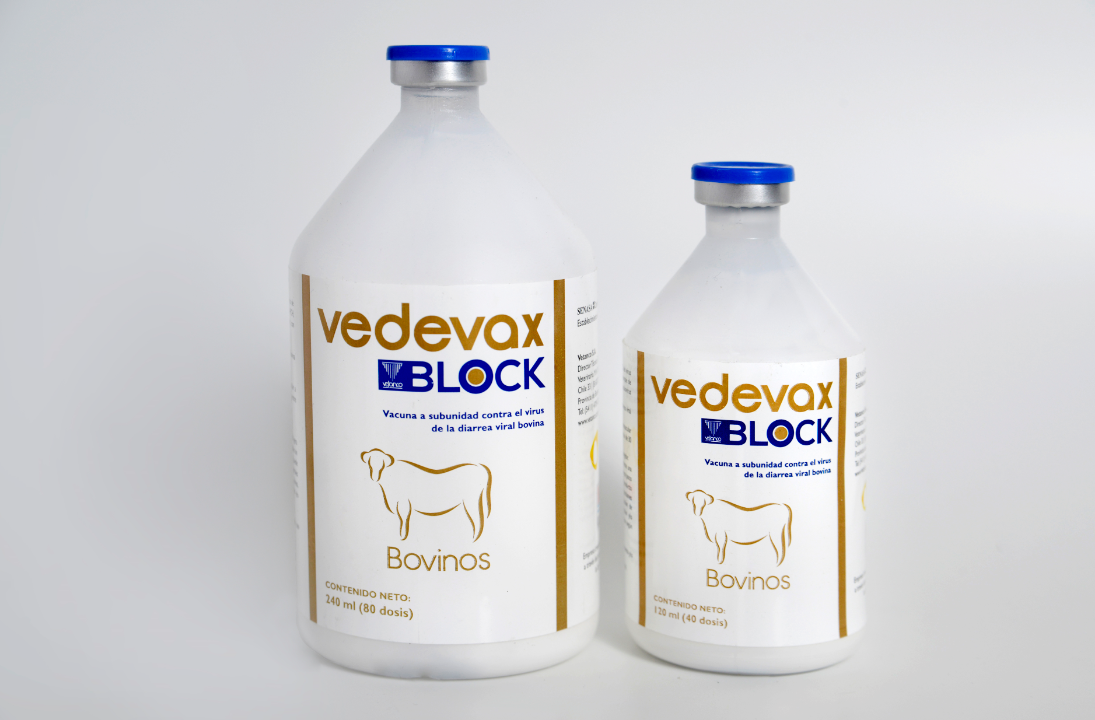 Bovine Viral Diarrhea virus (BVDV) has a great impact on local livestock production and can generate up to 8% of reproductive losses and miscarriages in the herd, with costs that exceed 100 million dollars per year.
With a high prevalence rate that averages 60 to 70% (it varies depending on the countries region until reaching 100%) the virus is expressed in cattle with digestive, respiratory and reproductive clinical manifestations, although it is notable for the development of persistent infections in animals exposed to the virus during pregnancy.
"This virus generates a significant number of deaths and abortions in cows," said Andrés Wigdorovitz, leader of vedevax BLOCK Vaccine development and scientific director at Bioinnovo SA.
"It is a highly protective vaccine for meat and milk producing animals that follow a productive health plan under professional control" said the researcher.
With vedevax BLOCK presentation into the market, Bioinnovo offers livestock producers the world's first subunit vaccine aimed at the Bovine Viral Diarrhea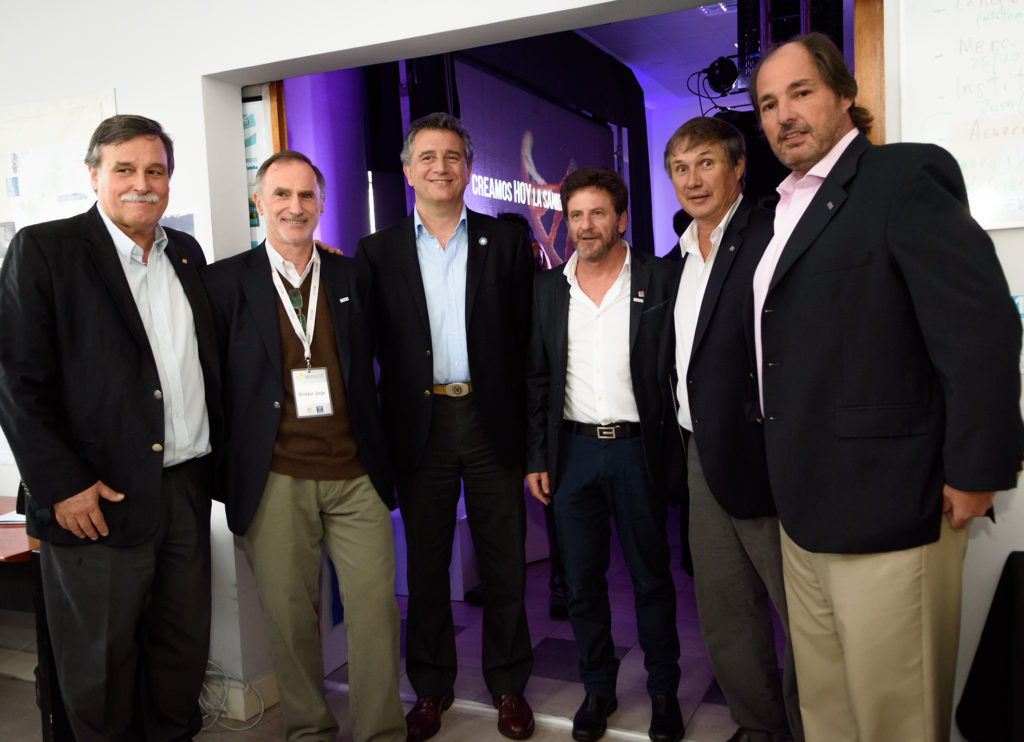 Unlike currently marketed inactivated virus based vaccines, "vedevax BLOCK uses a baculovirus and immune system cell targeting proteins" explained Dr. Wigdorovitz, head of IncuINTA at the Veterinary and Agronomic Sciences Research Center (CICVYA) of INTA.
Due to its unique characteristics and proven efficacy, the company estimates that it will sell around 500,000 doses during 2018, at a cost for the producer of around 24 pesos per unit.
Being a recombinant vaccine "the Bovine Viral Diarrhea virion is not present, but only a portion of it, the E2 glycoprotein". It is the immunodominant protein of the virus and the one that contains "the main antigenic sites which interact with the immune system for neutralizing antibodies production" said Wigdorovitz.
In this sense, antibodies directed against the E2 protein, prevent "the virus from coupling with cellular receptors, thereby neutralizing viral multiplication," he explained.
The vaccine has two unique characteristics. "The virus protein with the greatest capacity to generate a protective defense response, and a simple chain antibody that directs the protein at the immune system, which facilitates their encounter," said Dr. Demian Bellido, of the Bioinnovo Development Department.
For Bellido, another differential point of  vedevax BLOCK lays within the production process. "While vaccines present in the market are inactivated, virus within vedevax BLOCK elaboration is not manipulated; therefore, there is no risk of escape, failure of inactivation or vaccine safety associated problems."
It also adds to its favor "that it does not present risk of contamination with other viruses that infect cattle or humans," he said.
Thought for an international market, another advantage is that it can be administered to pregnant females unlike attenuated vaccines, as well as to all categories regardless of the of the animals health status since it does not constitute a risk.
Safe immunization
Efforts to control the infection are aimed at, promoting the use of vaccination and detection of persistently infected cattle. "It is necessary to promote awareness" said Wigdorovitz. With a simple equation it shows that "for every invested peso in vaccines, the producer saves ten".
In this sense, Bellido said that "Controls need to be sustained over time." That is why they promote young animal vaccination, both male and female, to "generate a good base immunity, in addition to controlling the already infected cattle and new animal income, among other measures that must be taken".
Scientific studies are conclusive in terms of the effects of this virus. It has the capacity to immunosuppress infected animals and predisposes them to increase the frequency of infection with other pathogens such as: Rotavirus, Coronavirus, Salmonella sp., Pasteurella sp. and Bovine Herpesvirus, among others.
Although many infections are subclinical, they can produce a variety of severe clinical conditions such as hemorrhagic enteritis, respiratory symptoms and reproductive problems. It is also recognized as the responsible for Mucosal Disease, a fatal condition that usually affects calves at an early age.
In tests conducted in cattle "the vaccine has shown excellent behavior", the researchers agree, achieving really high antibody titers that are maintained for a period not less than 12 months.
Bioinnovo recommends the application at the time of weaning in order to generate the immune basis on which the next immunizations will be made. In this way, an animal that enters into service between 15 and 18 months of age will have received two cycles of vaccination and booster, to reach reproductive age with high titers of antibodies that provide protection against BVDV.
National innovation
The development of vedevax BLOCK was initiated within the New Generation Vaccines group of the Virology Institute of the CICVyA of INTA that, at some point was directed by Dr. Wigdorovitz and comprised of the doctoral thesis of Andrea Pecora. Before this research, 3 doctoral theses had been developed, where alternatives to this vaccine were evaluated.
The investigations took more than a decade. After this phase, development passed to IncuINTA, where the process of scaling and registration began, to then be completed at Bioinnovo after another 4 years of work.
It is worth pointing out that Bioinnovo is a public-private Technological Base Company (TBC) formed by the VETANCO veterinary laboratory and the IncuINTA (INTA technological projects platform). In 2017, Bioinnovo IgY DNT was launched to the market, as the first biological product for prevention and treatment of neonatal calf diarrhea, which is highly effective for neutralizing not one, but two viruses in the gastrointestinal tract.
In less than a year, Bioinnovo managed to place its second entirely locally developed biological product into the market, which also incorporates a high degree of innovation.