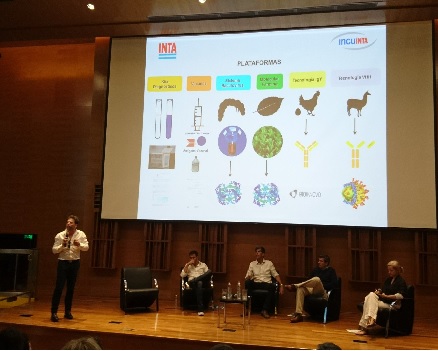 Por admin en Uncategorized
On December 7, at the Cultural Center of Sciences, Buenos Aires, Argentina, more than 400 people participated in the meeting "Agro 2030: Innovation for development," organized by the program "Argentina 2030" of the Presidency of the Cabinet of Ministers, together with INTA and the Argentinian ministries of Agroindustry and of Science, Technology and Production Innovation.
The program included two lectures and three round tables, and aimed at discussing the application of strategic thinking in agriculture and, consequently, the need to consider innovation as a drive for development.
The first lecture started shortly after noon and was given by Ignacio Peña, international consultant in Innovation, and the speaker of the closing lecture was Sebastián Campanario, journalist and economist. During the meeting, innovation and its organization models, bioeconomy, technological changes, environmental sustainability, territorial and production development, employment, and public policies for agriculture were discussed.
The second round table was led by Iris Barth, international consultant on sustainable development issues. Among the speakers, Andrés Wigdorovitz, coordinator of the INCUINTA platform and BIOINNOVO's director, described the development of the treatment against neonatal calf diarrhea, which received the Innovar award. Alejandro Larosa, co-founder of FyO, Amauta and Agrofy; Manuel Ron, president of the company Bio4; and Santiago González Venzano, founder of S4, also participated in the round table.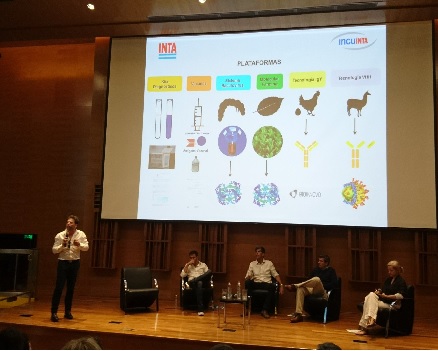 The third round table was moderated by Nora Bär, journalist specialized in science, and counted with the participation of Roberto Cittadini, researcher at INTA; Javier Ekboir, consultant in innovation; and Celso Luiz Moretti, leading researcher at Embrapa.